Travel Leagues
The Waltham Boys & Girls Club is part of the Northeast Program Council. This council is compiled of Clubs from Massachusetts & two Clubs in New Hampshire.
Throughout the year, we have participated in numerous travel sports leagues, which include: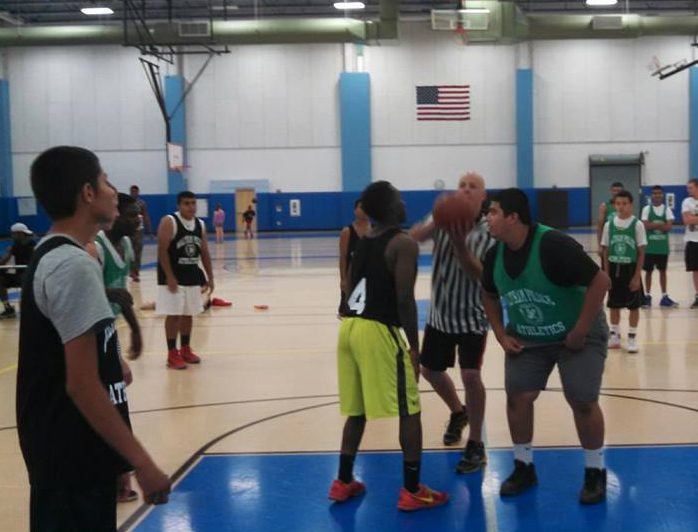 Fall– Girls 14 & under Floor Hockey
Boys 13 & under Floor Hockey
Winter– Boys 12 and 15 & under boys basketball.
Try-outs, practice, and game dates are TBD.
Spring- Co-ed 12 & Indoor Soccer
This is a fun way to show your soccer skills. Practice and games will be held once a week.
Co-ed 18 & under volleyball
Each participant/member MUST try-out for all teams
.All Leagues Are Free. The only cost to you is the $20 membership fee, that is required to participate in all Waltham Boys & Girls Club Programs.
Tackling Obesity! In Waltham, 40% of our children are obese. At the Club, we have a commitment to educate our members about healthy lifestyles. Together, we engage our kids in activities that keep them physically active. Everyday, members will participate in fun 15-45 min. healthy lifestyle activites. These activities, keep our kids active and lowers the growing obesity rate in Waltham and keeps our kids healthy and happy.
Any questions contact our Athletic Director at (781) 893-6620 or kpressey@walthambgc.org
Gym Hours:Monday: 2pm-6pm
Tuesday-Friday: 2pm-8:00pm
Sat: Open until Apr. 2nd
Below info is Fall schedule and programs.
| Time | Monday | Tuesday | Wednesday | Thursday | Friday |
| --- | --- | --- | --- | --- | --- |
| 2-3pm | Closed | Closed | Closed | Closed | Closed |
| 3-4pm | Open | Open | Open | Open | Open |
| 4-5pm | Triple Play Activities | Triple Play Activities | Triple Play Activities | Triple Play Activities | Fitness Friday |
| 5-6pm | Open | Open | Open | Open | Open |
| 6-7pm | Closed | 14& under Girls Floor Hockey | Bentley Bball Clinic | | 14 & under Girls Floor Hockey |
| 7-8pm | Closed | | 13& under Boys Floor Hockey | | 13& under Boys Floor Hockey |
| 8-9pm | Closed | Closed | Closed | Closed | Closed |