Waltham Boys & Girls Club Food Program
Waltham Boys & Girls Club's food program is committed to ensuring all children in our community have access to nutritious food. Our year-round snack and meal programs ensure kids, 18 years old and younger, have access to nutritious food after-school and during the summer. Waltham trusts the Club and looks to them to fulfill this essential need while children are not in school. That way kids can focus on their day, and not where their next meal is coming from. 
Each weekday during the school year, the Club serves members a healthy snack from 2:00 p.m. – 3:45 p.m. and dinner from 4:30 p.m – 6:00 p.m. Families with children 18 years or younger are welcome to a free and nutritious meal.
How We Fuel Great Futures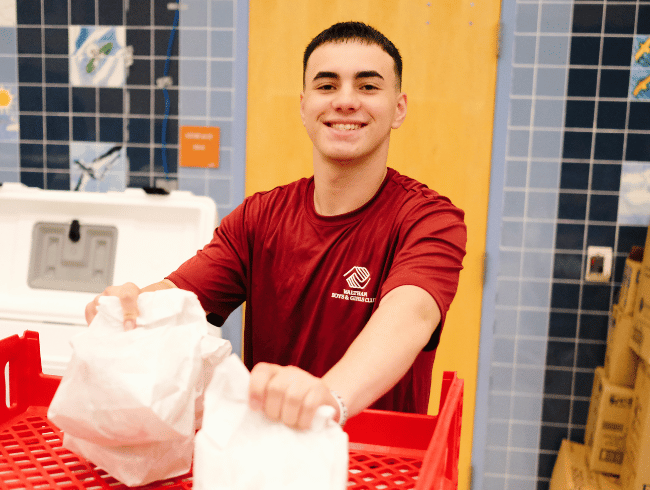 Nutritious Snacks + Meals
 Year-round, the Club provides free snacks and meals daily to all members 18 years old and younger. The Club prepares meals on-site by our Food Services Team and include protein, vegetables, grain, fruit, and 1% milk.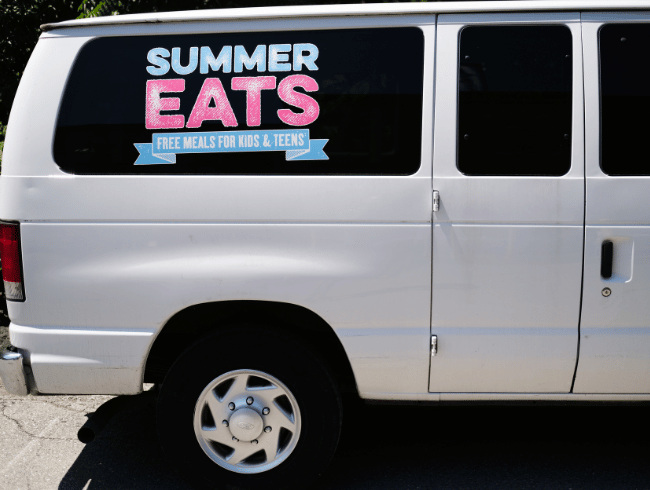 Summer Eats
In 2022, we distributed 34,000 meals across 11 distribution sites to the families of Waltham. Learn More >>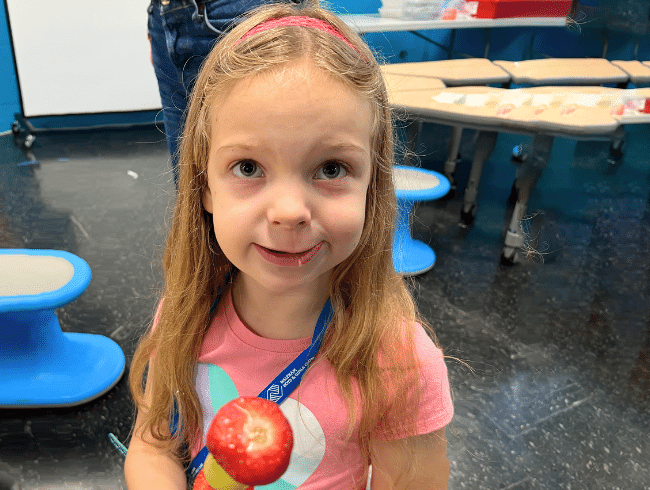 Partnerships
Leveraging federal, state, and private partnerships, we prepare, package, and distribute snacks and meals daily.
56,025
meals & snacks served annually
34,000
meals distributed during the summer months
60
cooking and nutrition classes at the Club
440
weekend grocery bags distrbuted