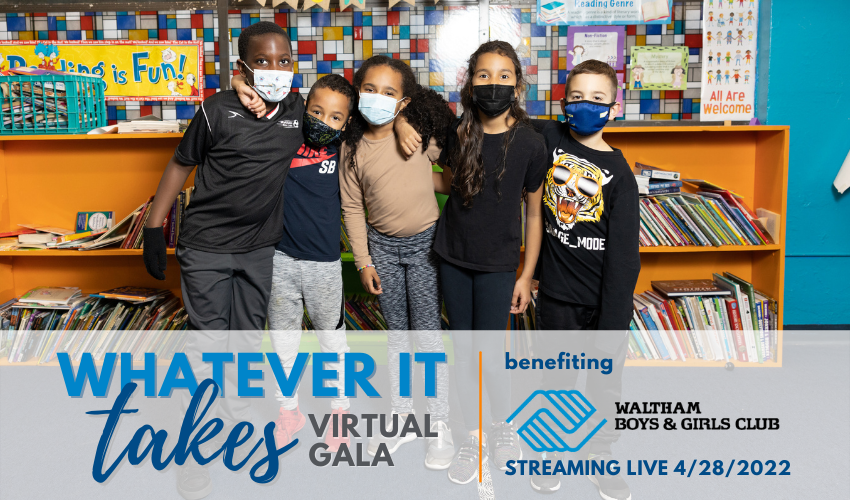 On Thursday, April 28, 2022, join us for the 2022 "Whatever it Takes" Virtual Gala to enjoy inspiring stories, bid in our auction, and celebrate the youth and community we serve.
The Waltham Boys & Girls Club is committed to doing whatever it takes to give every kid a chance at a great future. This has meant serving nutritious meals to our neighbors facing food insecurity and providing youth with a safe place, supporting mentors, and the resources they need to succeed.
Thank you for doing whatever it takes to support our youth today, tomorrow, and beyond by joining us for this special celebration.
Meet Our Virtual Gala Emcee: Sarah Wroblewski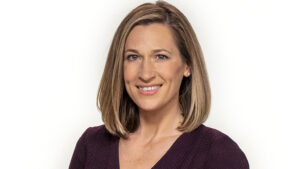 We are thrilled to welcome Sarah Wroblewski as our emcee for this year's 'Whatever it Takes' Virtual Gala.
Sarah, a well-known meteorologist on WBZ-TV, is also a Waltham resident, mother of four children, and a passionate advocate of our mission to build great futures for local kids and teens. We look forward to having Sarah with us this year and we hope to see you there too!
---
The Waltham Boys & Girls Club 'Whatever it Takes" Gala is our Club's greatest celebration one of the primary sources of funding for our organization.
By partnering with us as an event sponsor, you are promoting your business to a targeted audience while demonstrating your company's commitment to the future leaders of Waltham.
For more information on event sponsorships please see the options below or click here.
If you have questions or would like to discuss other opportunities, please email Erin Donovan at edonovan@walthambgc.org.
Platinum $25,000
20 virtual event and "Gala-in-a-Box" tickets
Full-page color ad in print and digital event program book
Acknowledgment and display of logo in the virtual program
Logo displayed and scrolled on the virtual event center
Recognition on print and electronic event promotions
Social media spotlight
A 30-second video highlighting Waltham Boys & Girls Club gala support and partnership
Gold $10,000
15 virtual event and "Gala-in-a-Box" tickets
Full-page color ad in print and digital event program book
Acknowledgment and display of logo in the virtual program
Logo displayed and scrolled on the virtual event center
Recognition on print and electronic event promotions
Social media spotlight
Silver $5,000
10 virtual event and "Gala-in-a-Box" tickets
Full-page color ad in print and digital event program book
Acknowledgment and display of logo in the virtual program
Logo displayed and scrolled on the virtual event center
Recognition on print and electronic event promotions
Bronze $2,500
5 virtual event and "Gala-in-a-Box" tickets
Full-page color ad in print and digital event program book
Acknowledgment and display of logo in the virtual program
Logo displayed on the virtual event center
Recognition on print and electronic event promotions
Program Book Ads
The program will be printed and mailed to registrants and available electronically
Full-page color: $1,000
Half-page color: $500 (Children's Champion)
Date/Time
Date(s) - Thursday, April 28, 2022
6:30 pm - 7:30 pm