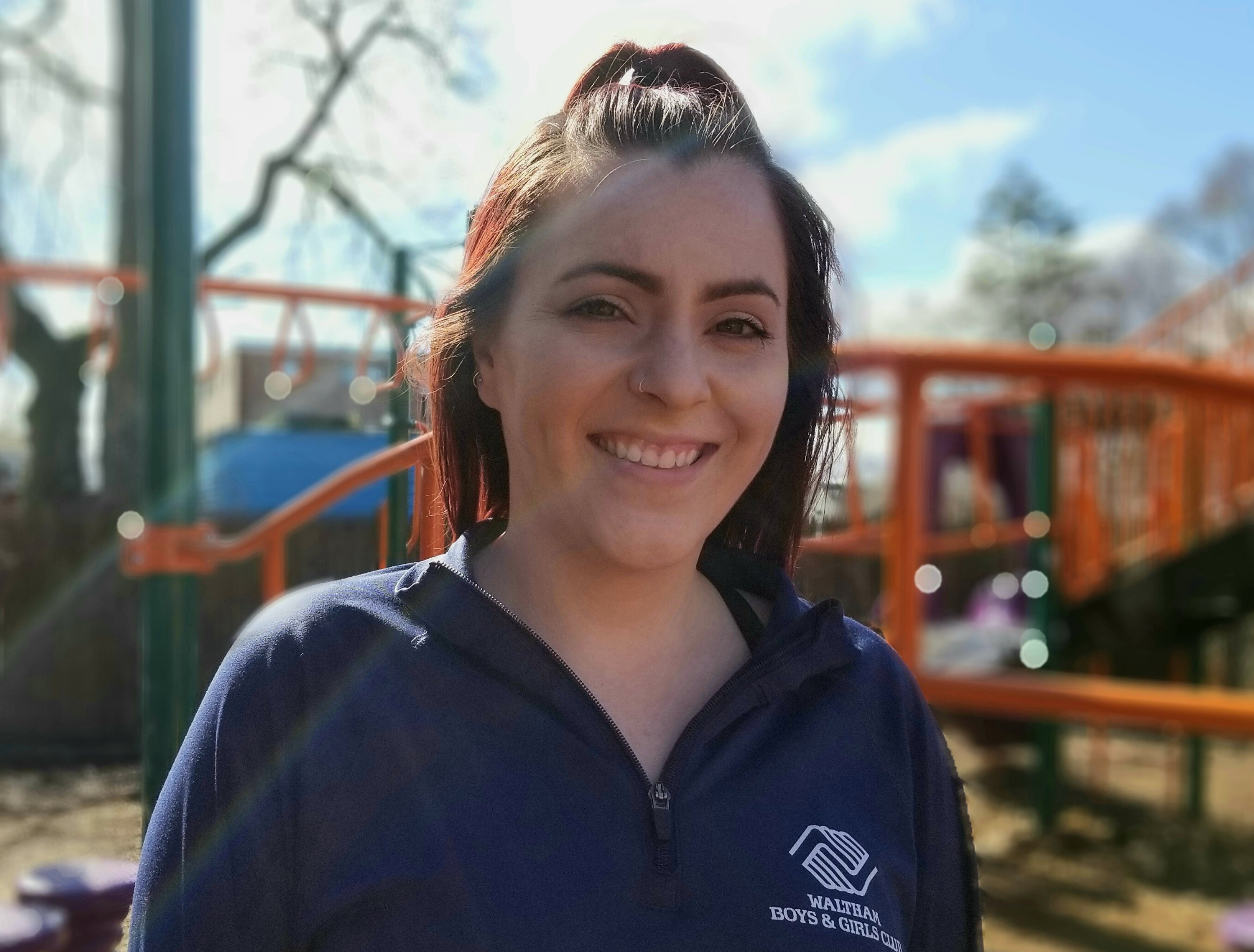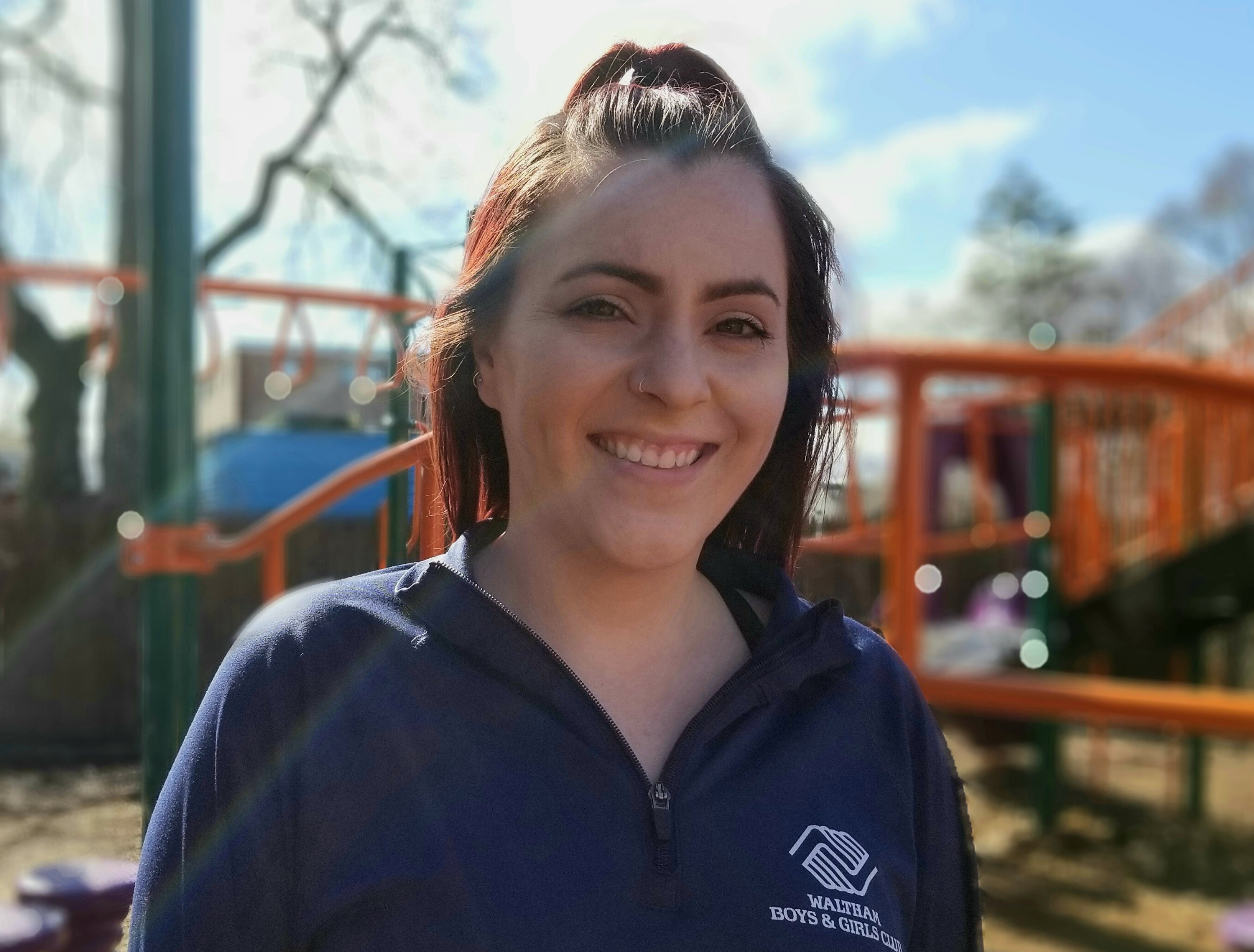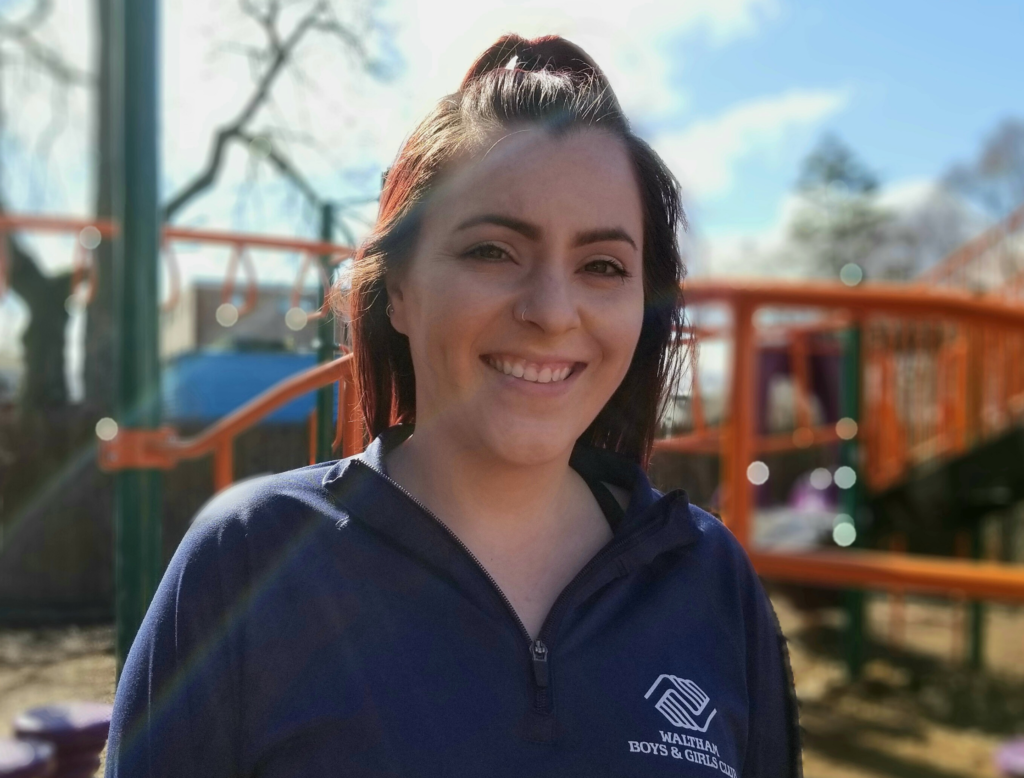 Molly Parrot has been named the Waltham Boys & Girls Club Employee of the Quarter for her compassion and resourcefulness, as well as her caring attitude and initiative. The Waltham Boys & Girls Club 'Whatever It Takes" award, recognizes outstanding achievements and accomplishments that relate to the Club's mission and spirit of doing whatever it takes to support the young kids and teens of the greater Waltham community. Employees of the quarter are selected from nominations submitted by peers and acknowledge employees who go above and beyond their typical job duties and best reflect the Club's values of honesty, excellence, accountability, teamwork, leadership, and helpfulness.
As an Academic Support Coordinator, Molly works with members to help them stay on track on schoolwork and teaches skills on how to be successful students, while providing social and emotional support.
"All employees, no matter what their role here can have a positive impact on the youth and programs we provide," said Waltham Boys & Girls Club Executive Director Erica Young. "Molly has such an enthusiastic energy about her. She not only practices the Club's values every day, she is willing to help wherever she is needed. She is a great team player and always comes to work with a positive attitude."
As recipient of the inaugural "Whatever It Takes" employee award, Molly will receive a commemorative certificate and a monetary award.
"I am very appreciative of my colleagues for nominating me," Molly said. "It is such a rewarding experience to work at the Waltham Boys & Girls Club. The past year, especially, has been very challenging, but we were motivated every day to provide our members and their families a safe and happy environment. When youth decide to make a change and take the first step towards accomplishing their goals can be the hardest – no matter what age. Seeing that type of change firsthand is so hopeful."
A graduate of Lasell University, Molly began her career at the Boys & Girls Club as a college intern in 2016 and was hired thereafter to support the After School Program (ASP), supporting multiple program areas in the building. This past year, she played a critical role implementing the Club's Remote School Day Learning Center to support students engaged in remote learning. Molly looks forward to finishing her master's degree in Clinical Mental Health Counseling and pursuing a career as a Licensed Mental Health Counselor (LMHC) for children and adolescents.
"I have always found joy in seeing our kids and teens through a hard time or having a conversation with someone and seeing at the end of it that they are better or their problem is solved," Molly added. "I hope to be a positive glimmer in each of their lives like they are in mine."