Music Education is widely known to provide enormous benefits for youth in both personal development/self-esteem and academic development.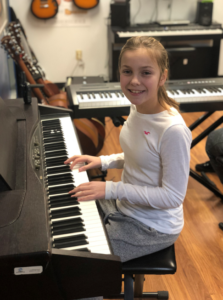 We offer different programs for group instruction such as our Songwriting and Ukulele Club, Piano Workshop, Junior Band, Cover Song Challenge and more! Come by the studio and learn to make your own beats, try out different instruments, write your own song, and take part in community projects.
Music Lessons
Starting April 22nd we will be offering one-on-one lessons in addition to our existing music programming. Now there are even more options for getting involved with music in a fun, stimulating environment!
Registration begins April 3rd –  check out the available options below and REGISTER HERE!
40 minute lessons / 7 weeks: Beginner voice, ukulele, guitar, bass, piano, and/or songwriting lessons. Great for youth who have never worked with any of these instruments or written songs and would like to learn the fundamentals.
40 minute lessons / 7 weeks: Voice, ukulele, piano, and/or songwriting. Great for youth who already have a basic understanding of these instruments/skills and would like to build upon them further.
75 minute intensive vocal lessons / 7 weeks: This lesson is designed specifically for those who have a strong aptitude for singing. During this lesson, we work heavily on good technique that not only sounds good, but feels good. The voice is the only instrument where you can feel every single thing. We will lean heavily on the recording studio here at the club to provide an opportunity for youth to not only have a tangible product from their lessons, but to track their progress from start to finish.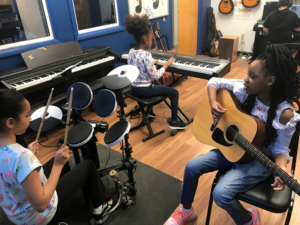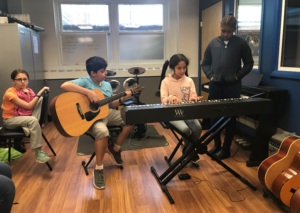 "Nothing Divides Us" is a Waltham Boys and Girls Club original! Written, recorded, produced and filmed by our members in our state of the art studio during Black History Month, it touches upon the subjects of acceptance, diversity, and love. Check it out below!