Waltham Boys & Girls Club's Watch City Summer Camp provide a safe and supportive learning environment for kids of all ages. With experienced staff and counselors, we offer stimulating activities as well as leadership development and sports programs. Parents and guardians can have peace of mind knowing that their children are in good hands; safety is the top priority at Boys & Girls Club summer camps and we strive to keep costs low, scholarships are available for those who need. Kids and teens rave about their experiences with the camp, making it an attractive option for those looking for quality instruction and personal growth opportunities for their child.
Summer Camp Sessions



Thank you to everyone who attended our eight weeks of summer camp from June-August 2023. Look back in spring 2024 for next year's summer camp dates!
Hours of Operation 



Monday through Friday
8:00 a.m. to 4:00 p.m.
After-Camp Care*
4:00 p.m. to 5:30 p.m.
*There is a current waitlist.
Meals



Breakfast, afternoon snacks, and lunch are available for each camper. Menus will be available on our website and adhere to the USDA Nutrition Guidelines.
Junior Adventurers
Entering Grades 1-2
Junior Adventurers emphasizes a nurturing environment for our younger campers. Our well-rounded schedule includes arts & crafts, nature exploration, music, outdoor play, cooperative games & sports, imaginative play, swimming, yoga, and STEM activities.
Adventurers
Entering Grades 3-5
Adventures are engaged all summer long! Weekly themes provide exciting entertainment through games, sports, art, STEM, music, and more. Outdoor play is always available for added enjoyment.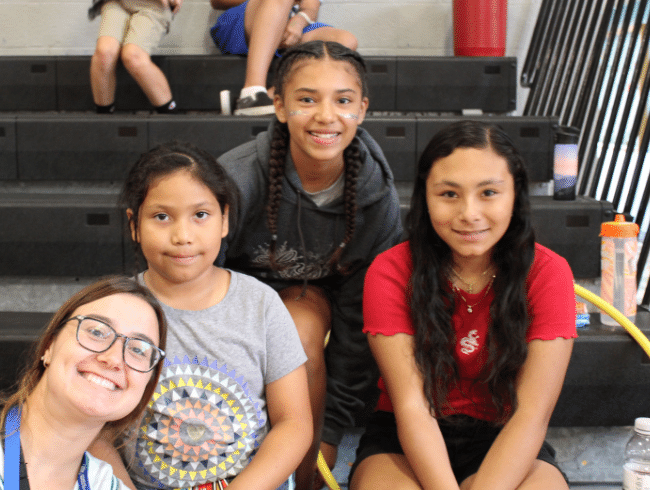 Senior Adventurers
Entering Grades 6-8
Leadership and socialization opportunities are part of our Senior Adventurers' choice-based initiative; allowing for growth through social recreation, athletics art and music programs – plus STEM programming for those looking for a challenge! All this topped off with outdoor play and themed events each week!
Financial Assistance
Childcare vouchers: To enroll, complete the registration paperwork including an EEC Confirmation of Provider form signed by the Club's representative. Those using childcare vouchers must submit a copy of this form to their voucher provider in order to register for summer camp weeks, as online registration is not available.
For those requesting financial assistance (not applicable for voucher participants): To enroll, complete and submit registration paperwork in-person or online. Scholarship amounts vary based on need. Scholarship Form
Refund Policy
Notice a week prior is required for a full refund, minus a credit card fee. Deposits/registration fees (if applicable) will be refunded to the credit card used if unable to attend camp. Allow up to 15 business days for processing, 7 business days for the refund to show on your account; payments by check refunded through Waltham Boys & Girls Club Office (up to 30 business days processing).
Waitlist Policy
Registrations are accepted on a first-come-first-served basis.  Once a program reaches capacity, you may choose to put your child(ren)'s name on a waitlist. Placing your child(ren)'s name on the waitlist does not guarantee space availability. We will contact registrants on the waitlist in the order they were added if space becomes available. Waitlists are only valid for that program/activity-they do not rollover. We will only contact wait-listed registrants if space becomes available. We will not take payments for waitlists.