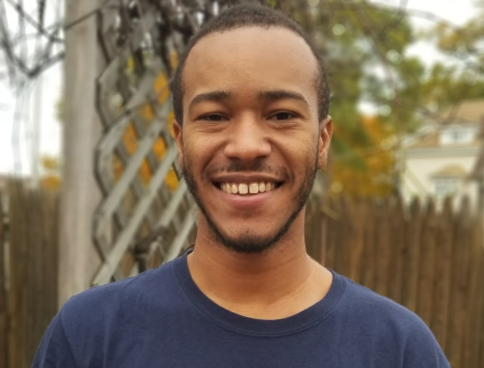 We are pleased to introduce Kendall Gillians as the new Teen Program Director of the Waltham Boys & Girls Club, creating and running programs and special events for middle and high school students.
Kendall is a familiar face to the Waltham Boys & Girls Club community. He has been a core member of our Teen Department, most recently serving as Teen Program Coordinator. Kendall brings a strong passion for working with youth. In previous roles, Kendall worked with at-risk youth ages 16-24 through Americorps, helping them gain their high school credentials and re-enter the workforce. After serving in Americorps, Kendall moved on to become a Therapeutic Mentor where he worked individually with children dealing with behavioral and special needs.
"To be recognized by my peers and managers for the work I have been doing at the Club is beyond gratifying," said Kendall. "Being a consistent person in our members' lives is something that I strive to be, and this new position will further allow me to continue the commitment I have made to the teens that I work with on a daily basis. It will also allow me to use the knowledge I gained as the Teen Coordinator in implementing new, creative, and engaging programming for the Teens of Waltham, as well as working with our community partners to make sure we are offering the best experience possible."
The Waltham Boys & Girls Club's Teen Program offers diverse programs ranging from civic engagement and leadership development, to recreation and arts. This year, due to the COVID pandemic, the program shifted its focus to support teens with their remote learning with the establishment of the School Day Learning Center. Membership continues to grow, because it is one of the few opportunities for teens to gather now in a safe and monitored environment.
"Kendall's transition is reflective of our talented internal team at the Club," said Aubree Cecil, Waltham Boys & Girls Club Program Director. "He is dedicated to our teens, making sure they are being supported in all aspects of their lives. He has developed a great relationship with our members, staff, and the high school. We congratulate Kendall and are excited to have him continue his connection to the Club in this new role."
To share program ideas or ask questions about the Teen Program, email Kendall at kgillians@walthambgc.org.