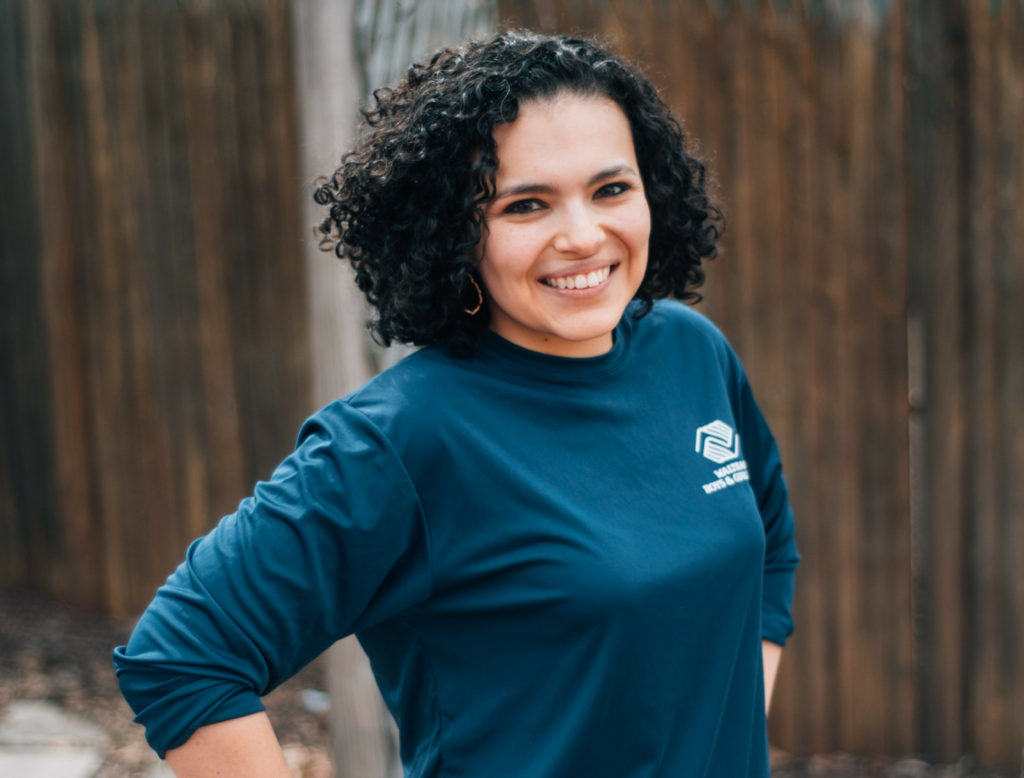 Her work ethic, passion, and drive are just three of the reasons Talina Goldsbury has been named the Waltham Boys & Girls Club Employee of the Quarter. The Waltham Boys & Girls Club "Whatever It Takes" award, recognizes outstanding achievements and accomplishments that relate to the Club's mission and spirit of doing whatever it takes to support the young kids and teens of the greater Waltham community. 
As the Resource Development Manager, Talina raises awareness about the great work the Club does and builds relationships with individuals and community partners interested in supporting and investing in its mission – bringing opportunity and creating a fun, welcoming, and safe environment for hundreds of local kids and teens each year. 
"It's honestly hard for us to imagine our organization before Talina arrived.  She has made a remarkable impact in just a short period of time," said Waltham Boys & Girls Club Executive Director Erica Young. "Our Club is experiencing unprecedented demand for its services and, subsequently – unprecedented costs.  As our only staff member dedicated solely to resource development, Talina has been instrumental in obtaining the support necessary to meet the growing needs of our community's youth."
Outside of her general duties, Talina is being recognized for her leadership, lending a hand to help acclimate new families to the Waltham Boys & Girls Club by providing expert translation and interpreting services to both staff and member families, and has shared her organizational prowess to ensure the success of several programmatic events. 
As recipient of the "Whatever It Takes" quarterly employee award, Talina will receive a commemorative certificate and a monetary award. Employees of the quarter are selected from nominations submitted by peers and acknowledge employees who go above and beyond their typical job duties and best reflect the Club's values of honesty, excellence, accountability, teamwork, leadership, and helpfulness.
For Talina, witnessing the impact of the Club firsthand, is what motivates her each and every day to serve as one of the biggest champions of the Club. "The best thing about my job is getting to see how Club members throughout the years grow up, gain confidence, and work to make their dreams a reality knowing that they can count on our team to guide and support them," she said. 
On a personal level, it has encouraged her to never give up – no matter the task, "The Club is a place that encourages curiosity, creativity, and trying new things. This has taught me to always aim high and, if I fail, to learn from my mistakes and go on to the next challenge."
When asked about her favorite memory working at the Waltham Boys & Girls Club, it's the 2021 Virtual Gala that stands out the most. "My proudest moment has been helping to make this year's first ever (and hopefully last!) virtual gala a reality. I was amazed and humbled by the extraordinary enthusiasm and support for the young people we serve. Listening to 2021 Youth of the Year Jeffrey Serrano's Gala speech also moved me deeply. I am so proud of our youth, the organization, and our community."
Talina joined the Waltham Boys & Girls Club in 2017 and has dedicated her career to fundraising for organizations committed to creating great futures for young people. Talina earned a Bachelor of Arts degree with a double major in sociology and international studies from Queens University of Charlotte and a Master of Public Administration degree with a focus on nonprofit management from the University of North Carolina at Charlotte. 
"The style, skills, and work ethic that Talina possesses have been invaluable in promoting our organization's core values and mission," added Young. 
As Talina prepares for the next chapter of her career, one of the lessons she would like to share with members of the Club is to dream big, "The worst they can say is "no", so set fear aside and go for it!"
---