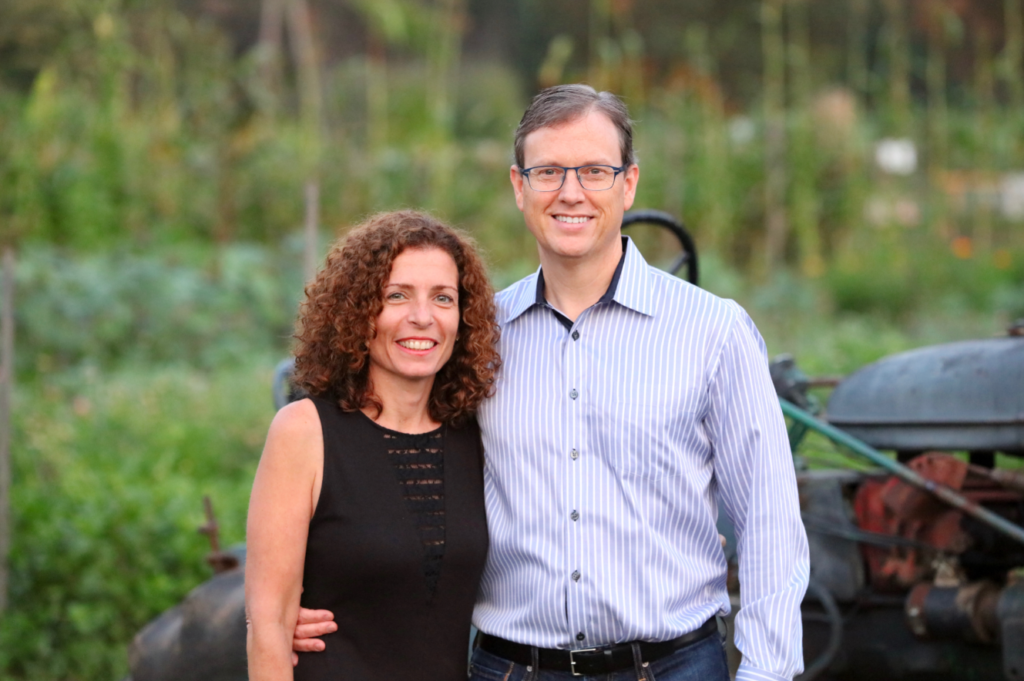 Leila Hooper, one of the Waltham Boys & Girls Club's most dedicated volunteers, is compassionate, resourceful, determined, and a champion of the organization's mission. "She has a genuine drive to make a positive impact on our community and she is passionate about our mission," said Executive Director Erica Young.
Through a series of small coincidences and acts of fate, Leila started volunteering for the Waltham Boys & Girls Club nearly seven years ago after learning about the nonprofit through her work on the Outreach Committee at the First Parish in her hometown of Weston, MA. On the brink of a career change and eager to pursue her long-time passion to work with children, the Waltham Boys & Girls Club captured Leila's heart from day one. "I got to know the Club and realized how much was going on there. I needed to get involved and help in any way possible," she said.
A proud mother of four children, Leila credits her mother, a social worker, for instilling a sense of community service and volunteerism in her life, "giving back and supporting children is so important," she said. "My parents always taught me to be aware of people's different circumstances and understand what our community needs to make a difference."
Leila says that the work of the organization is possible because of the people behind the Club and their efforts. "What takes place inside the Waltham Boys & Girls Club is so incredible. I am continuously impressed and in awe with how much happens there – the number of kids that come through the programs, the food programs, the teen programs and resources that are tied in – I think it's amazing. They will truly go beyond any other program I have seen to meet the needs of our youth."
Since discovering the Waltham Boys & Girls Club, Leila has served on the planning committees for the annual Women's Breakfast with a Mission and the Gala, two of the Club's signature events. She has also served on the Youth of the Year interview panel and most recently on the Club's strategic planning task force. She continues to play a critical role building meaningful relationships throughout the greater Weston community, driving philanthropic support for the Club.
"The Waltham Boys & Girls Club is a gem. People in the community need to know about the organization and support its efforts." she said. "My hope is that the Club will continue to thrive and be there for hundreds of students. Each circumstance is different, but to ensure every kid has the ability to go to the Club and get the support they need – I'll do whatever it takes."
Learn more about why Leila enjoys volunteering for the Waltham Boys & Girls Club below!
What has been your favorite memory as a volunteer?
My favorite memory has to be the first Women's Breakfast the Waltham Boys & Girl Club hosted. I was particularly floored by the guest speaker's story. The Club made a huge difference in her life under extreme circumstances – it was a lifeline for her. She had a very difficult home situation and so it became the most stable part of her life. Some of the support was baked into the normal programming; some of it was staff members going above and beyond to help her in extreme circumstances and provide her with what she needed to help her excel in life. To see such vulnerability and perseverance in a young woman – it still sticks with me.
What have you learned from volunteering at the Waltham Boys & Girls Club?
I learned how generous our community is and that people are very supportive of the Club when they learn about it. With greater awareness, we can continue to build connections. Every kid deserves a place to go after school that is safe, welcoming and enriching.
If you could describe the Waltham Boys & Girls Club in one word, what would it be?
Extraordinary, Caring, Committed. It's hard to think of one word to describe all of the amazing things that take place there.
What words of encouragement would you give to Waltham Boys & Girls Club members?
There is a quote by First Lady Michelle Obama that really resonates with me: "Don't ever make decisions based on fear. Make decisions based on hope and possibility. Make decisions based on what should happen, not what shouldn't."
---
If you or someone you know would like to volunteer and make a difference at the Waltham Boys & Girls Club, please contact Waltham Boys & Girls Club Director of Operations Aubree Cecil at acecil@walthambgc.org.
---