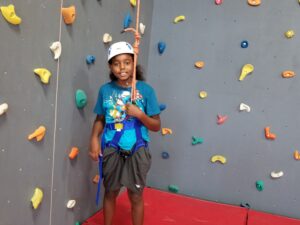 With school wrapping up for the summer, the Waltham Boys & Girls Club staff is excited to welcome back campers to the WATCH City Summer Camp on June 28th – and the experience is expected to be especially important for kids following the pandemic. Summer camp is a huge opportunity for kids to disconnect from screens that they've all had to be on during their academic year to play and explore outdoors, try new things, and connect with friends – in a safe and welcoming environment. From arts and crafts to STEM activities and weekly themes, WATCH City Summer Camp has something for everyone.
We spoke with Camp Director Ashleigh St. Peter and Assistant Camp Director Caitlyn Garcia to learn what's in store for kids this summer.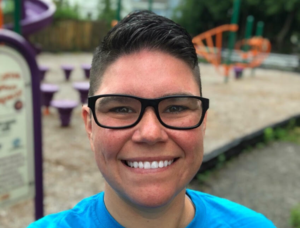 What does reopening summer camp this year mean to Waltham Boys & Girls Club staff and Club Members?
Reopening summer camp means so much for both staff and members. For a lot of our staff this is their favorite part of working at the Club because they are able to create a full curriculum catered to members' interests. They also get to continue building relationships with current and new members! As for our youth, they are so excited about summer camp and love to share so many awesome memories that they have created from previous years.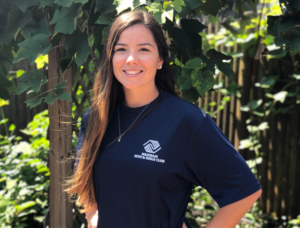 What are you most excited for summer camp this year?
Seeing some members who we haven't seen since last March. We are also excited for some special STEM activities that our staff have planned including a LEGO Robot competition. This is super exciting because our members will create their own robot out of Legos and learn how to code their robot to move, pick things up, knock things down, and so much more.
What COVID precautions will the Waltham Boys & Girls Club follow for summer camp this year?
We have a safety plan that will follow the Department of Public Health's (DPH) Camp Safety Guidelines for social distancing, reduced cohorts, face covering while indoors, hand washing, and disinfecting. Our first step was to convert our sessions into two-week sessions to reduce potential exposure. We will also require families to fill out a health screening survey, as well as require campers to eat in designated locations. We will also be limiting our field trips this year and bringing in a lot of fun, new activities to the Club for our members to enjoy.
What are you hoping kids will get out of their summer camp experience this year?
Our hope is that campers feel a little bit of their normalcy returned by seeing friends and having fun in a safe and healthy environment. We also hope that they are able to take away new life skills along with some life-long friendships.
If you could have a motto for summer camp this year, what would it be?
Back and Better Than Ever!